Bacon, lettuce, and tomato…. it's one of the most delicious sandwiches ever, now you can enjoy it ANYTIME, even on the go, at a bbq and perfect for a midnight snack!
BLT Macaroni Salad
Don't miss one delicious recipe and get my FREE e-cookbook click here!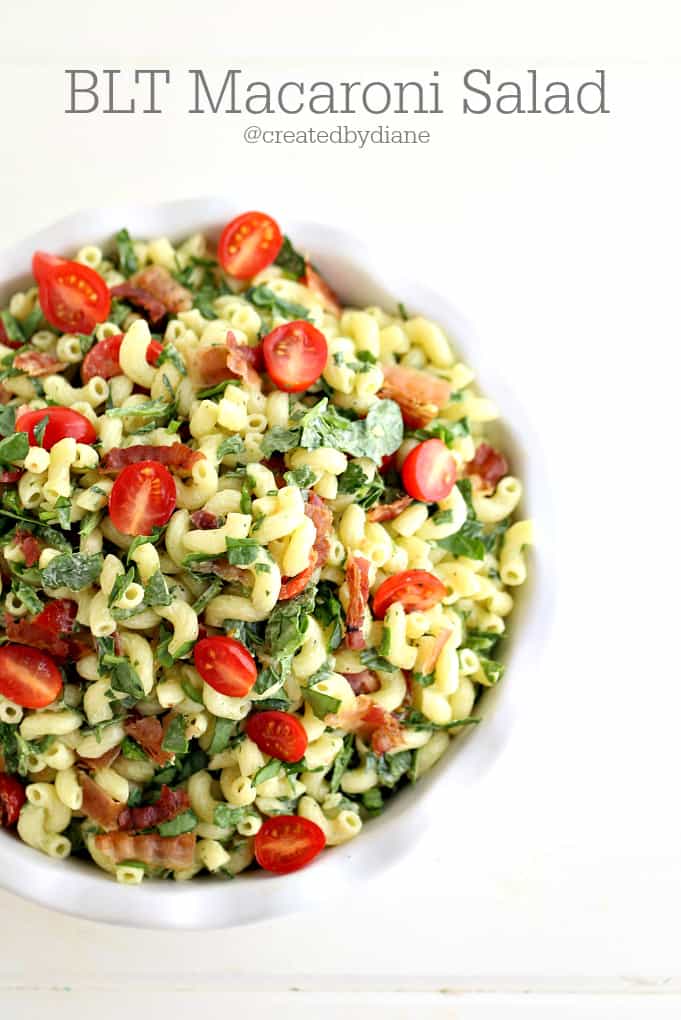 It's no secret how much I love pasta and there are so many reasons this will be making it's way too many get-togethers for MANY years to come.
Most macaroni salads as  you know are mixed with mayonnaise, this one is a little different.
There is mayo in this dish, I made it homemade, it's really easy and here is my post on how to make homemade mayo I did adjust a few things instead of lemon juice, I used lime juice and I added a bunch of basil, oh it's so delicious!
There is fresh spinach, tomatoes and of course bacon.
…